732-605-6364
Counseling Services For Addiction And Mental Health Near Bayville
When you need outpatient treatment for alcohol or drug use and mental health conditions near Bayville, rely on your friends at The Counseling Center. Our treatments follow a personal approach, so you can participate in important group and individual therapy sessions around your everyday life and responsibilities. Our compassionate staff and personalized methods of treatment make The Counseling Center the go-to place for intensive outpatient treatment, co-occurring mental health services, and other services pertaining to long-lasting sobriety.
Move Forward With Drug And Alcohol Counseling On Praesum's Continuum Of Care
The Counseling Center is one section of Praesum Healthcare's network of services that compose a continuum of care to guide your recovery. Since 2004, we have forged ahead in its mission to offer essential, customized substance use treatments at our range of accredited centers. We believe that you have a higher chance of beating addiction when therapy is directed to your personal needs.
The Counseling Center offers substance use and mental health outpatient services. Our outpatient programs generally serve patients who have already gone through detox or another inpatient alcohol and drug use program. We resolve to help you progress through your recovery with a customized treatment plan that lets you work and go home each night.
We Have The Right Outpatient Treatment For Your Goals
Our outpatient programs help you concentrate on achieving your recovery goals. We have various options, from Intensive Outpatient Programs to communication skills instruction. After you speak with one of our clinicians and undergo a comprehensive assessment, our skilled staff will help you decide on the best treatments for you.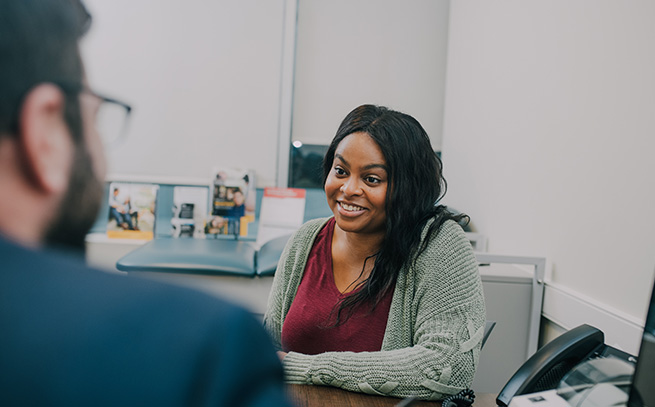 Intensive Outpatient Program
Participate in your addiction treatment while balancing your normal responsibilities with our intensive outpatient program (IOP) in Bayville. Many people start IOP after they complete a residential rehab program and still want help progressing towards a long-lasting recovery. Our Intensive Outpatient Program involves at least one individual therapy session and three group sessions weekly.
Drug And Alcohol Use And Mental Health Outpatient Program
When you register for the standard Outpatient Programs (OP) at The Counseling Center, you'll receive various treatments so you can work on your rehab that uncover any underlying mental disorders. Patients in OP typically participate in shorter group sessions three times per week. Any individual and family sessions will be arranged to fit in your schedule.
Partial Hospitalization Program
Our Partial Hospitalization Program (PHP) provides the most intensive degree of treatment from our counseling services. In PHP, you'll go to various sorts of therapy for five hours daily, five days per week, while being supervised by our personnel. This program helps you with mental health and prevent relapse while you continue to live at home.
Medication-Assisted Treatment
Whenever cravings threaten the progress you've made, the credentialed medical team at The Counseling Center might suggest Medication-assisted Treatment (MAT). Whenever appropriate a doctor may prescribe effective medications to help control cravings and let you maintain your commitment to recovery and moving forward without drugs or alcohol.
Different Outpatient Therapies Near Bayville
To help you progress through your recovery, The Counseling Center offers the following therapies and treatments:
Individual Counseling: Identify your triggers for substance use and improve your mental health under the guidance of a licensed therapist one-on-one.
Group Counseling: Receive support from others who are experiencing the same stage of recovery. Group therapy sessions are limited to 15 people and are run by a trained therapist.
Family Counseling: Recovery from substance use includes not only you, but your partners and family. A family counseling counselor can help everyone handle the challenges of substance use recovery while fostering better communication and trust.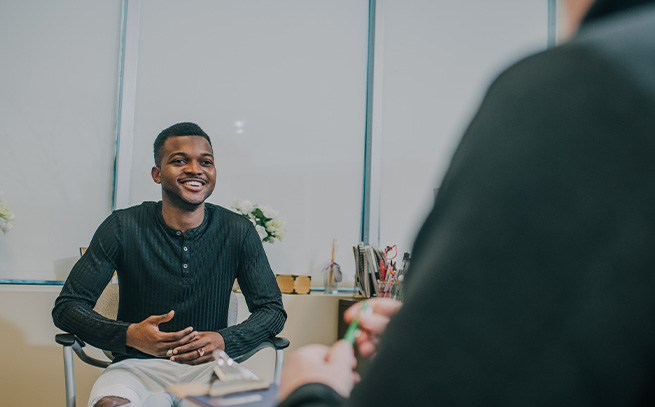 Move Toward A More Sober Life With Skilled Mental Health Treatment Near Bayville
The Counseling Center sees the link between substance use and mental health. We gently help you find and treat the related disorders or traumatic experiences that may further your substance use and hinders your recovery. We'll help you with:
Anxiety
Depression
PTSD
ADHD
Obsessive-compulsive behaviors
Bipolar disorders
You can tackle mental health through several of our therapies and treatments close to Bayville:
Cognitive behavioral therapy
Dialectical behavioral therapy
Motivational interviewing
Trauma-informed therapy
To complement your therapy, The Counseling Center offers skills classes. These sessions teach beneficial life skills, like interpersonal communication, coping methods, and anger management. Our psychologists can also prescribe and administer medication for mental health.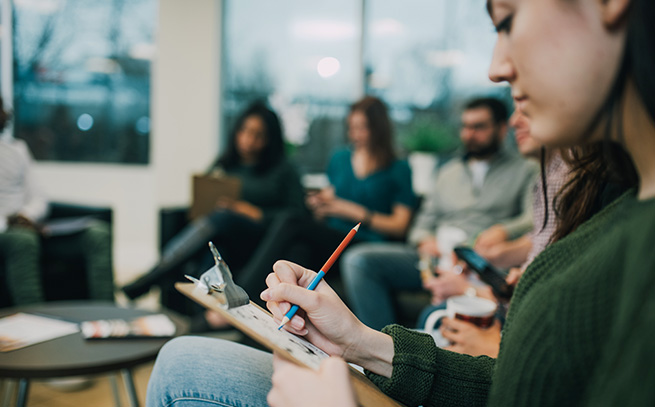 Call Now For Outpatient Substance Use Treatment Near Bayville
Treatment for substance use and mental health can take many forms, and The Counseling Center can help. Call 732-605-6364 or complete the form on this page for immediate help. We respond 24/7, so you can get help now.