732-605-6364
Substance Use Counseling Services Near Manahawking
The Counseling Center offers a range of addiction-focused counseling treatments to address both the substance use and the mental side of addiction. The options at our outpatient treatment center near Manahawking give you the ability to integrate continued care with your everyday activities. You'll go to therapy led by our highly skilled counselors to enhance your mental health and your ability to cope. And because no two patients are the same, we individualize your treatment to your exact circumstances.
Experience Drug And Alcohol Counseling As Part Of Our Continuum Of Care
The Counseling Center is just one entity within Praesum Healthcare's continuum of care. Praesum's goal since 2004 has been to supply individuals near Manahawking with nurturing, personalized addiction treatment at authorized facilities. We know those in our care have an increased likelihood of prevailing over alcohol and drug use when we design treatment for your exact needs.
The Counseling Center does its part by offering substance use outpatient therapies in Manahawking. Our patients usually seek our assistance following detoxification and other inpatient rehab programs for drug or alcohol use. We use different evidence-based therapy methods to attend to the co-occurring disorders that contribute to substance use and help you lead a more fulfilling life. And different from residential locations, you organize sessions around work and return home from The Counseling Center every day.
Discover The Right Intensive Outpatient Program For You Near Manahawking
The Counseling Center offers differing outpatient programs that give you the chance to accomplish your recovery objectives. Every program will help you learn about substance use and co-occurring disorders, boost your mental health, and prevent relapse. Following a full behavioral and medical assessment, our expert clinicians will help you decide which program makes sense for you.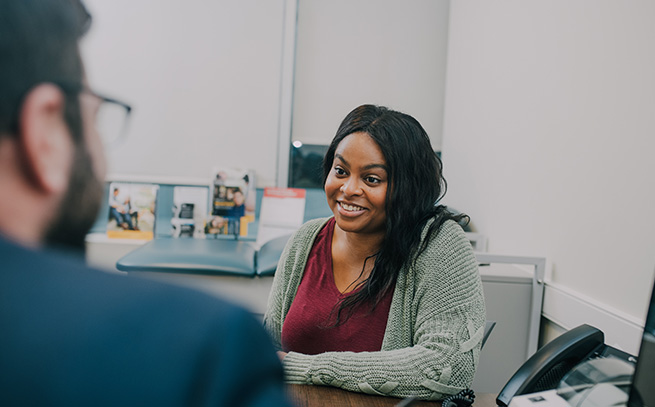 Intensive Outpatient Program
Our intensive outpatient program (IOP) in Manahawking gives you the chance to integrate addiction support with your normal daily commitments. We approve this option if you have completed a residential rehab program and would like to keep building on what you did there. In IOP, you go to a minimum of three group therapy discussions and a single individual session weekly.
Mental Health And Substance Use Outpatient Program
Our standard Outpatient Program at The Counseling Center uses a range of techniques to address existing mental health disorders and support your continuing recovery work. Many people in this program attend shorter group therapy three times a week and have an individualized schedule for family and individual sessions.
Partial Hospitalization Program
Our Partial Hospitalization Program (PHP) provides the most intensive degree of treatment from our counseling services. In PHP, you'll go to various sorts of therapy for five hours daily, five days per week, while being supervised by our personnel. This program helps you with mental health and prevent relapse while you continue to live at home.
Medication-Assisted Treatment
Whenever cravings threaten the progress you've made, the credentialed medical team at The Counseling Center might suggest Medication-assisted Treatment (MAT). Whenever appropriate a doctor may prescribe effective medications to help control cravings and let you maintain your commitment to recovery and moving forward without drugs or alcohol.
Outpatient Therapies Near Manahawking
The Counseling Center makes it a priority to present personalized services at our outpatient treatment center. We administer a full complement of counseling to assist you in facing all sides of drug or alcohol addiction and mental health.
Group Counseling: Discussions are guided by a trained therapist and have up to 15 individuals who detail their insights and experiences with addiction recovery and co-occurring mental disorders. Group therapy helps you find a support network and avoid the sense of guilt and desolation.
Individual Counseling: In counseling for individuals you work face-to-face with an experienced counselor in a private place and discuss your own difficulties without fear of judgment.
Family Counseling: Discussions involve members of your family. A counselor is able to help your loved ones cope with the stress of drug and alcohol recovery, improve communications, and work through any trust issues.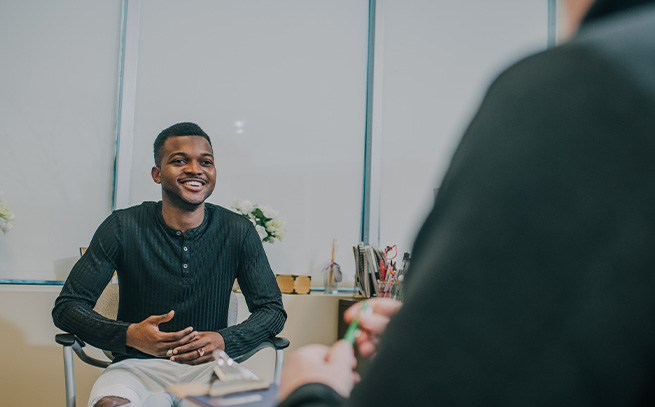 Move Forward In Your Recovery With Skilled Mental Health Treatment Near Manahawking
At The Counseling Center, we recognize the strong link between mental illness and substance use disorder. Our skilled therapists will help you pinpoint and address the co-occurring disorders or trauma that have led to drug or alcohol use and continue to impede recovery. These may include:
Anxiety
Depression
Obsessive-compulsive behaviors
PTSD
Bipolar disorders
ADHD
Our experts tailor support to your exact needs as part of our customized care. They employ several therapy techniques, like:
Cognitive behavioral therapy
Dialectical behavioral therapy
Trauma-informed therapy
Motivational interviewing
These different techniques are able to help you confront your mental health obstacles and learn the skills you must have to conquer addiction. In addition to therapy, our licensed psychologists may prescribe medication to treat certain disorders. We even conduct life skills instruction to help you manage everyday life and promote a more joyful, rewarding life without alcohol and drug dependencies.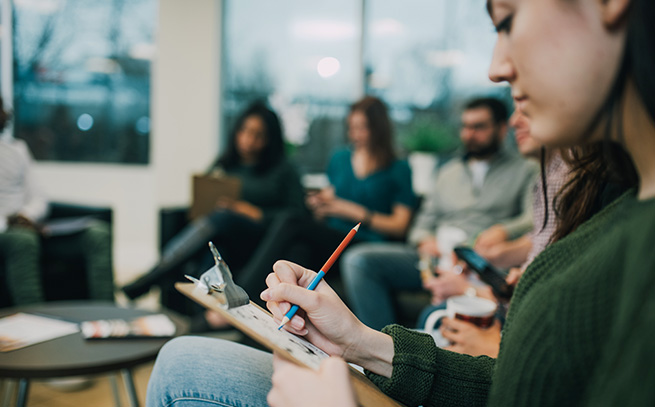 Trying To Find Outpatient Substance Use Treatment Near Manahawking? Reach Out Today!
Whenever you or someone close to you needs specialized care during addiction recovery, reach out to The Counseling Center at 732-605-6364 or submit the form on this page. We answer iquickly, 24/7. You can get help now.